Feature: Australian skier expects to realize Olympic dream in Beijing******
CANBERRA, Dec. 15 (Xinhua) -- In 2008, 10-year-old Seve de Campo watched the Olympic Games for the first time on TV and was impressed by the venues in Beijing.。
Now a skillful cross-country skier, de Campo is eager to make his Winter Olympics debut in the Chinese capital early next year.。
"I'm really excited to go to Beijing," said the 23-year-old Australian during a Zoom interview with Xinhua.。
"It's something that would mean a lot to me personally. I have worked hard for a lot of years," he added.。
A member of the Australian Cross Country team, de Campo was the country's best-placed skier earlier this month at the OPA Continental Cup in Switzerland. He has been putting in the extra miles during the off-season to give himself the best chance to qualify for Beijing 2022.。
A student majoring in engineering and commerce at the Australian National University, de Campo has to find a balance between his studies and training. He said he started to ski at a young age.。
When he was 11, there was an inter-school snow sport competition. De Campo's dad suggested that he try cross country, which he never did before, saying that it might be easier to win a medal. Then de Campo joined a team and they managed to make it to the podium. Later they also took part in a national competition.。
"I was naturally good at cross country skiing because I was a good runner," said de Campo.。
When asked about the charm of the sport, he put it in a philosophical way: "It's sort of like a metaphor for life. You don't know why and you're not necessarily enjoying it at the moment, but you just embrace attacking each hill and keep going right to the finish line."
The Winter Olympics has inspired many young people in China to ski and skate, which the Australian saw as a good thing. "There's some great things you can learn out of doing a winter sport, especially cross country game."
A couple of years ago, de Campo bumped into a Chinese training camp in Falls Creek, a ski resort in Victoria of Australia. About 40 or 50 junior Chinese cross country skiers were training with Finnish coaches, he recalled.。
"They would...always be out there for longer than us," de Campo said.。
"It's cool to see that they're putting a lot more resources and some kids are being able to chase their sporting goals in that way."
Due to the COVID-19 pandemic, a test event for cross-country skiing in China was canceled last season, so de Campo had to wait longer for his first trip to Beijing.。
De Campo remembered well watching the 2008 Summer Olympics on TV. He said he would like to visit some of those stadiums if he could qualify for th Beijing 2022 Winter Games.。
He also wants to try some Chinese food, like fried rice which he used to have in a Chinese restaurant in the neighborhood.。
Talking about the "boycott" claims by a few politicians, de Campo totally disagrees.。
"We share different cultures sometimes between different countries," he said. "The Olympics is about bringing people together. (I am) excited and confident that the world can still come together in some way, and I'm really happy that I can be part of it." Enditem。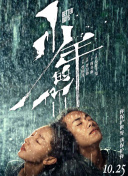 Saudi Arabia edges Vietnam in FIFA World Cup qualifier******
HANOI, Nov. 16 (Xinhua) -- Saudi Arabia won 1-0 in Vietnam on Tuesday in their 2022 FIFA World Cup Asian qualifier in Hanoi.。
Saleh Al-Shehri scored the game's only goal with a looping header in the 31st minute after receiving a cross from the right flank. Home keeper Bui Tan Truong tried his best to claw the ball out but to no avail.。
Saudi Arabia thought they had netted a second goal in the 76th minute as Fahad Al-Muwallad fired home after Nguyen Thanh Chung was robbed of possession, but the goal was chalked off for a foul.。
Both teams made several substitutions in the second half, and a total of seven yellow cards were shown, with five going to Vietnam and two to Saudi Arabia.。
After six games in the final round of the Asian qualifiers, Saudi Arabia leads Group A with 16 points after five wins and one draw, while Vietnam is rooted to the bottom after five defeats. Enditem。
【国彩- 首页_欢迎您👉👉十年信誉大平台,点击进入👉👉 打造国内最专业最具信赖的彩票平台,为您提供国彩- 首页_欢迎您用户登录全网最精准计划软件,APP下载登陆,强大的竞彩网上推荐!!】
China advances into mixed relay semis at ISU Short Track World Cup******
BUDAPEST, Nov. 18 (Xinhua) -- China's mixed relay team advanced into the semifinals as a group leader at the 2021-22 season ISU World Cup Short Track Speed Skating series in Debrecen, Hungary, on Thursday.。
China, consisting of Fan Kexin, Qu Chunyu, Sun Long and Yu Songnan, won the quarterfinals with a time of 2:40:853, ahead of Canada, Italy and France, while in the other group, South Korea dominated skaters from Hungary, Japan and the United States.。
In the women's 500m race, China's Fan Kexin and Zhang Chutong made it through the quarterfinals on the opening day of the event, while in the men's 500m event, three Chinese skaters, Ren Ziwei, Wu Dajing and Yu Songnan qualified for the semifinals.。
Also on Thursday, in the women's 1,500m race, Chinese Han Yutong and Zhang Yuting both came in second in their heats, and thus secured their places at the semifinals. In the men's event, three skaters from China made it to the semifinals - An Kai, Sun Long and Ren Ziwei.。
The event also serves as a qualifying tournament for the 2022 Olympic Winter Games. Enditem。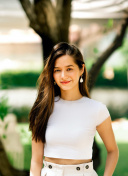 网易新闻频道首页改版意见反馈******
各位亲爱的读者盆友们,网易新闻首页新版于7月1日上线。这次改版全面对接移动端,为满足网友的阅读习惯和需求,新版页面与移动端保持一致,使用户在浏览PC端页面时,也能像阅读移动端新闻一般便捷高效。同时,我们扩大阅读界面,使得大屏幕的电脑有更宽广的可视空间,方便大家接收更多的信息。各类策划都归于左边栏,方便大家阅读网易独家原创。
当然,这只是小编们的想法,领导说了还要问问你们怎么看。所以我们就出了一些问题让你们回答。还有其他想法,欢迎在跟贴里提出哦!
网易新闻频道首页改版意见反馈
您对新版新闻频道的整体感觉如何?(单选)
您对新版满意的地方是?(多选)
您对新版不满意的地方是?(多选)
改版后您常看的地方是?(多选)
对于新闻您的要求是?(多选)
查看结果起止时间:2016-06-02 至 2016-09-30
本文来源:网易 责任编辑:汪子钰_NN4690
微妙时刻,俄军高调"亮剑"为哪般?
1.彭州山洪亲历者称跟团游到龙漕沟,旅行社:将加强安全评估
2.朱珠携女儿度假,王珠宝眼睛黑亮长相随爸
3.减肥是一场持久战 成功的秘诀在于保持
4.北京4例本土感染者涉及3区 社会面筛查1例在昌平区